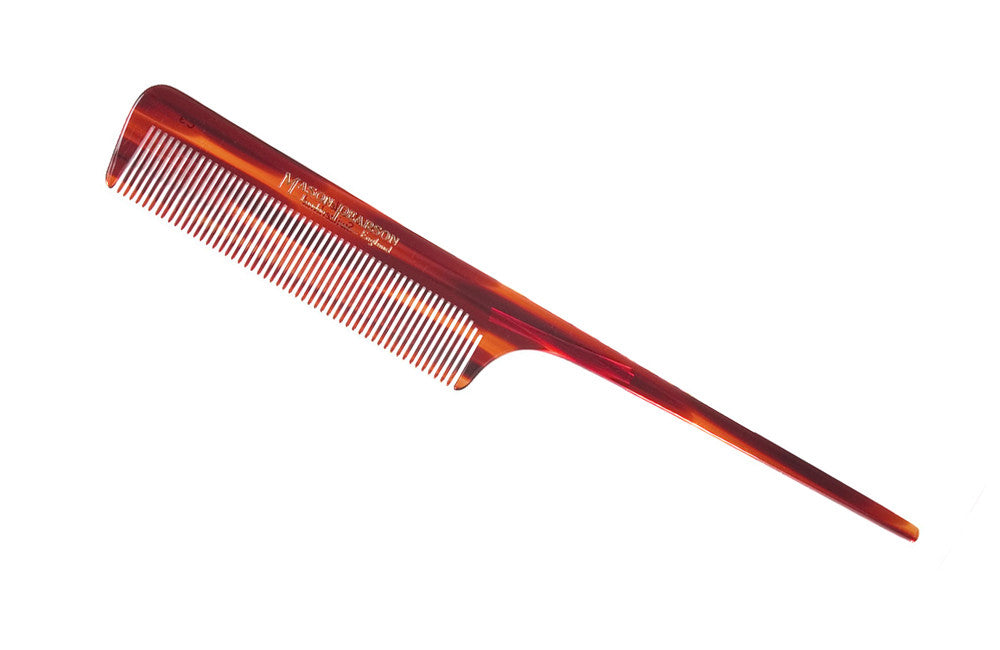 Mason Pearson Tail Comb (C3)
The classic fine-toothed comb with a pick. 8 inches long.
---
Share this Product
Very good, although might have been defective.
The comb snapped into two pieces in less than 30 days.
like it
I like the Mason Pearson tail comb. It is ideal if you want to make parts for girls pigtails or smooth hair in a ponytail. Otherwise I prefer the dressing comb, which has the same widths a the tail comb and detangling comb combined, so it is easier to use instead of switching between combs.
Love the tail comb
I love this comb! It is excellent for back combing and parting my hair!
---
More from this collection
Liquid error (layout/theme line 406): Could not find asset snippets/spurit_uev-theme-snippet.liquid