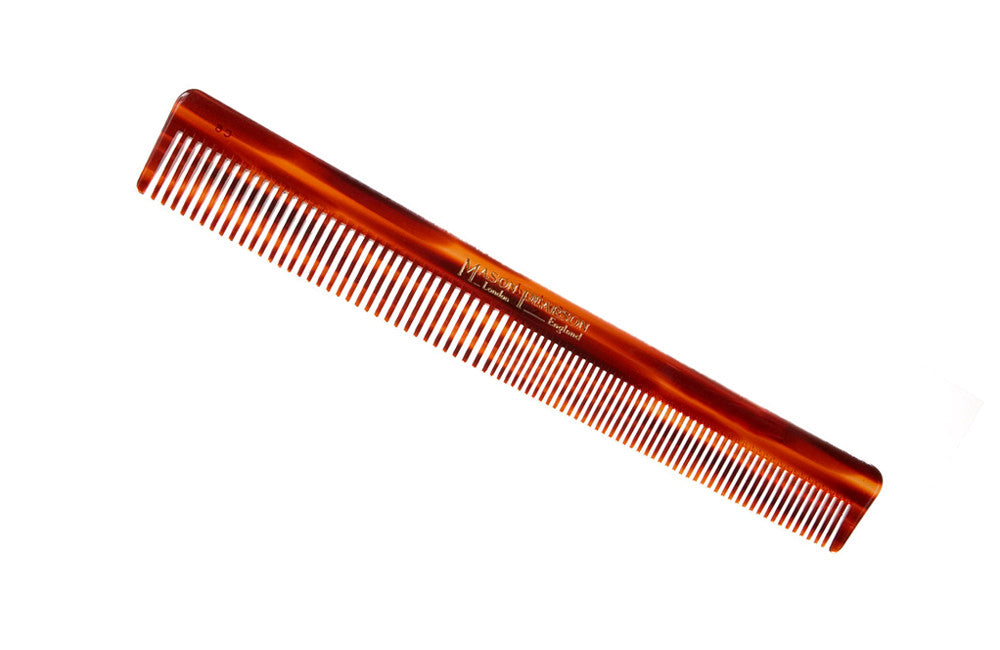 Mason Pearson Cutting Comb (C6)
Designed for hair cutting, many with shorter styles or fine hair find this tapered, low-profile comb just right for their styling needs. 6 7/8 inches long.
---
Share this Product
The Comb
This comb is well made with smooth quality materials!
Mason Pearson brushes and comb and their supplier
Phenomenal brushes I have used for close to fifty years. However, never have I had the pleasure of purchasing them from such a courteous and efficient supplier. I will definitely remain a Tressence customer. Everyone, buy your brushes and combs from Tressence!!!! Their prices are also very reasonable.
I'm a repeat customer.
Great product, great service - thanks!
Great service, great product - highly recommend Tressence!
Super experience - great communication, fast delivery, secure packaging, refreshing follow-up. Thank you!
fine
excellent product quickly delivered
---
More from this collection
Liquid error (layout/theme line 406): Could not find asset snippets/spurit_uev-theme-snippet.liquid