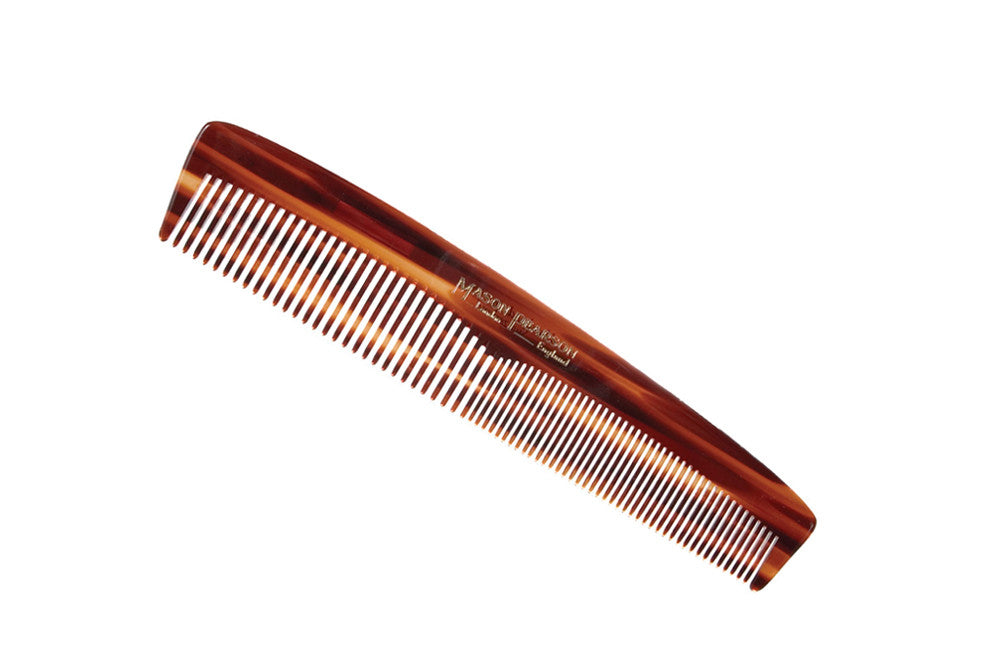 Mason Pearson Styling Comb (C4)
At 6 1/4 inches the Styling Comb is small enough to carry, but large enough to do the job.
---
Share this Product
Gorgeous comb
Perfect home use comb. Easily glides through my hair. Never thought I'd enjoy an MP comb more than the pocket sized but this comb does a fast job. I'll never buy a comb from any other company. Thank you Tressence for carrying MP inventory
perfect comb!
This is the perfect size to carry in a purse!
A classic, well made comb.
Superb Quality
I'm 75 years young and can't believe I haven't discovered this product until now. The coms and the brushes are the best you can get. They will not disappoint!!
Great Service
Not much to add about using a comb. However, the quality of this item, etc is great. I ordered three different types, and the order was as promised, and quick.
---
More from this collection
Liquid error (layout/theme line 406): Could not find asset snippets/spurit_uev-theme-snippet.liquid