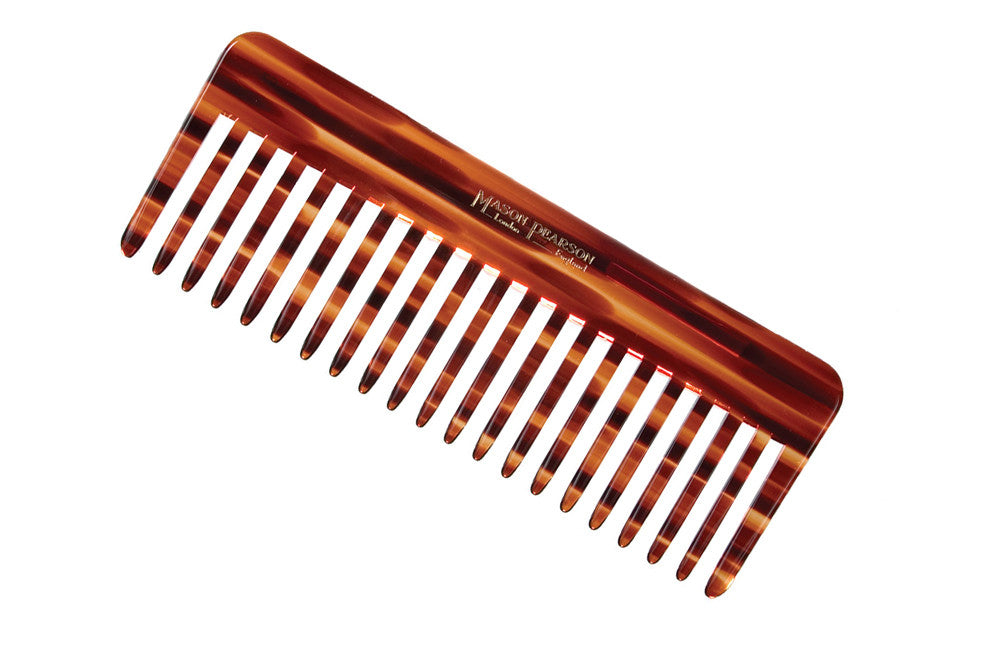 Mason Pearson Rake Comb (C7)
If you've got a lot of hair to work through, the 1 1/2 inch tines of this comb can't be beat. Seamless and hand-polished, this comb will glide through tangles. 6 1/4 long by 2 3/8 inches tall.
---
Share this Product
Great Product
Wonderful comb! Great quality, and great service from Tressence.
Perfect comb
I love Mason Pearson products and the rake comb is the best I've ever had. 5 stars
Great for long thick curly hair!!
Our daughter loves the comb!!!
I did not recognize the company name on my visa statement. Now i know this is a valid charge and will end the query with visa.
The Heavy Glider
The rake comb is heavy compared to other combs I have used. It glides gently through my hair. Tangles are no match to this buttery smooth comb.
---
More from this collection
Liquid error (layout/theme line 406): Could not find asset snippets/spurit_uev-theme-snippet.liquid