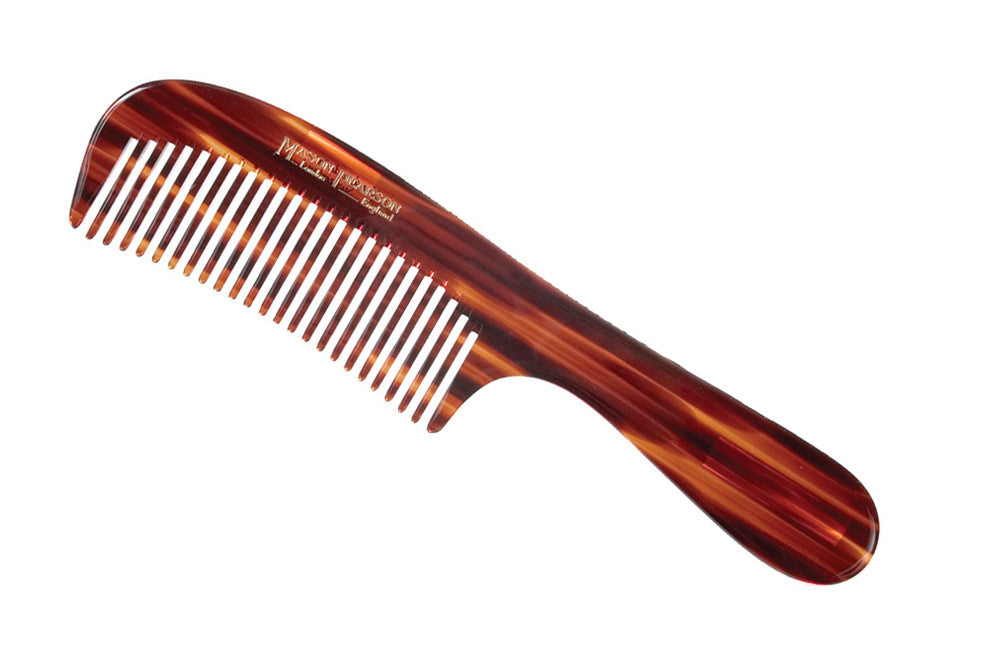 Mason Pearson Detangling Comb (C2)
Our best-selling comb. It's in detangling that the seamless construction of Mason Pearson combs makes all the difference.
Use to detangle either wet or dry hair. Also great for working in conditioners. 7 3/4 inches long.
---
Share this Product
Never recieved
The item never got delivered.
Loyal customer
I have purchased several Mason Pearson brushes and combs from Howard in the past 12 years..I purchased my son's first "real" brush as a toddler, he's now 15 years old and still uses the same brush! I said to him, "I think it's time to replace your brush for a bigger one!" He looked at me as if I had a 3rd eye on my forehead..and said "No! I don't want another brush!" Can't say enough on how wonderful these brushes are, specially the customer service Howard gives to his customers!
Thank you Howard!!!
A Well Appreciated Gift
Mason Pearson combs are amazing, they simply glad through your hair. I have gifted the C2 and C7 combs to my wife and daughters. I personally use Mason Pearson combs, simply the best and Tressence provides fast service, a nice company to do business with.
Mason Pearson Detangling Comb (C2)
---
More from this collection
Liquid error (layout/theme line 406): Could not find asset snippets/spurit_uev-theme-snippet.liquid