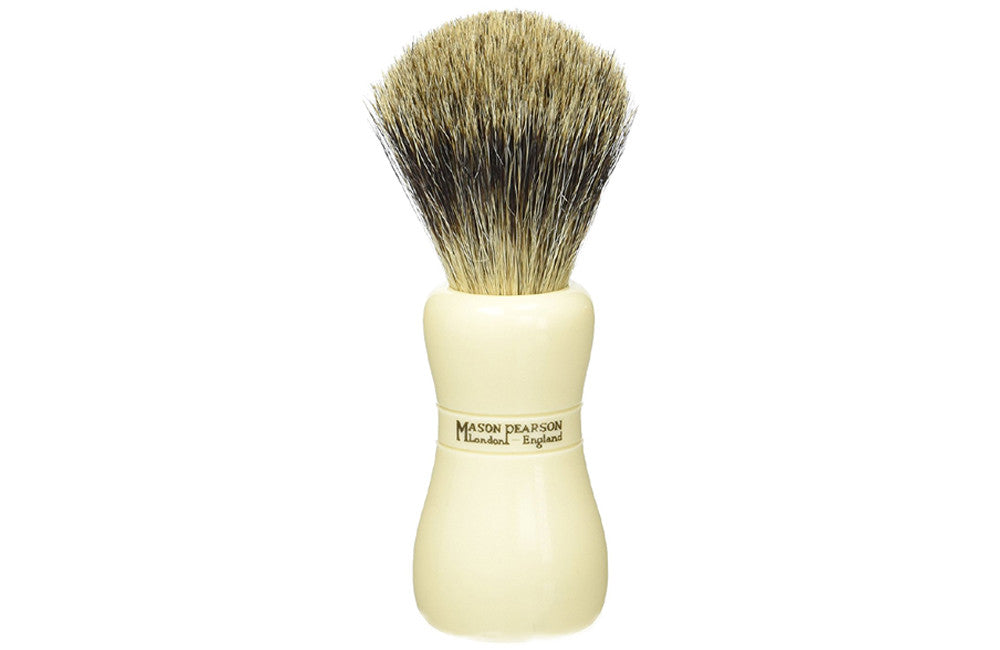 Mason Pearson Pure Badger Shaving Brush
Sale price
$99.95
Regular price
$170.00
Free Shipping
Mason Pearson brings the same meticulous attention to detail and the highest quality materials to its world-class shaving brushes. This luxurious pure badger brush is kind to the skin while working up a fine lather. Ergonomic handle design for a comfortable grip.
---
Share this Product
Mason Pearson Pure Badger Shaving Brush
This information is from my husband. He finds the brush exceptionally soft. The soft strands not only are pleasant on his skin, but they hold the soap and water better than previous brushes. That makes the whole process less laborious and more efficient.
Mason Pearson Pure Badger Shaving Brush
This is an amazing brush with great lather production. The handle is well designed and used to good advantage.
The shopping experience is tremendous. I ordered the brush on Friday night, and a package arrived at my door Monday evening.
The Quintessential Shaving Brush
For a good shave you need 3 things; a good blade, a good cream and finally (the luxurious bit) a great brush. Mason Pearson makes the best brushes in the world, they use the best materials available. I've been using this shaving brush for over 6 months now and can say that it hasn't lost a single bristle, works perfectly every time and can create a ridiculous amount of lather with just a dab of shave cream. Simply a great brush.
---
More from this collection
Liquid error (layout/theme line 406): Could not find asset snippets/spurit_uev-theme-snippet.liquid